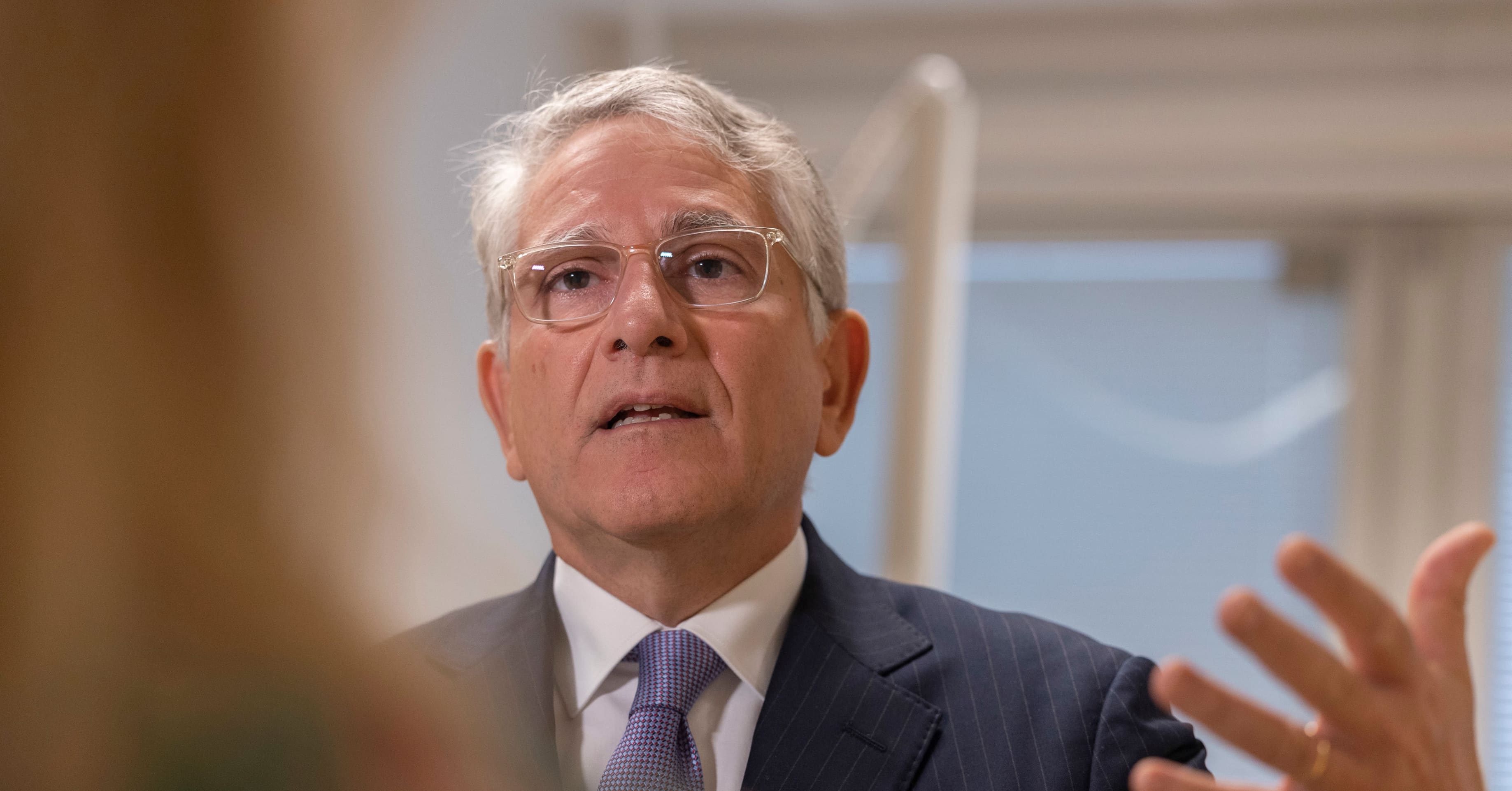 There are now ideas in the European debate on how EU cooperation should be funded in the future.
In the coming years, the Commission will borrow a total of EUR 750 billion for the economic rescue package, the so-called recovery fund.
We now want to pay off this debt other than by collecting shares directly from state budgets.
In practice, this means that the EU would gradually move from membership-based budgets to a system in which it collects its own revenues in the form of taxes or parafiscal charges.
Pressure for change has increased recently. German Sunday election winner, demarches Olaf Scholz has spoken out in favor of new forms of financing. Scholz wants "European revenue" to finance EU spending.
This year, 3 new products will be introduced
The Member States have unanimously instructed the Commission to examine the feasibility of the various options. Towards the end of the year, the Commission intends to present three of them.
In addition, by the end of 2024, it will draw up plans for corporate tax reform and a financial transaction tax.
New sources of revenue to be released this year:
Carbon duties at borders for companies not involved in emissions trading
Extension of the emissions trading scheme
Digivero for international digital waste
What are the new sources of income all about?
Just like the rescue package itself, the planned new financial instruments are temporary, the Director-General for Taxation and Customs of the European Commission Gerassimos Thomas highlight. He visited Finland last week.
"The EU Recovery Fund is an exceptional arrangement, and an exceptional solution is also needed to repay the debt," says Thomas.
According to Thomas, the world's "megatrends", ie the high development costs from the corona pandemic to climate change and digitalisation, make a common tax policy necessary. Both the OECD and the EU are also planning to harmonize corporate taxes.
– A new green tax is needed because it is aimed at reducing CO2 emissions. Tax coordination is needed because environmental policies in Europe are interlinked, Thomas explains.
According to him, the EU is by no means planning for harmonized taxation everywhere.
– We believe that some things make sense at European level, and in some areas there is a need to coordinate Member States' actions in the field of taxation.
In the future, therefore, the EU could invest with funds other than those financed by membership fees.
Expert: "Really big change"
EC Janica Ylikarjulan considers that the debate on new types of EU funding is important because of the pressure to increase the EU budget "continuously". For example, common funds are needed for climate change, research, defense, security or immigration.
However, finding a political agreement between member states is not easy. Many governments are generally supportive of the reform, but it will be more difficult to accept concrete proposals.
– These new sources of income are one option. Another option is to increase EU contributions for member states. We know that it is not an easy decision either, Ylikarjula says.
Therefore, he does not believe that the collection of tax-type charges would remain temporary, as Gerassimos Thomas says.
– When there is strong pressure to increase the EU budget, and if such a difficult process is completed and an agreement is found, it is very difficult to think of reversing it, Ylikarjula says.
If it were decided to give the EU the right to tax, it would, in his view, be, in principle, a "really big change".
– These decisions therefore require the unanimity and national approval of the Member States, as they are at the heart of Member States' political decision-making.
The agreement on new sources of income is complicated by the fact that tax rates in EU countries differ greatly. Each country calculates exactly how the proposed reforms will affect their overall tax rate.
Researcher: "It could make sense for Finland"
Finland's share of EU debt repayments over 30 years is 6.6 billion, or about 1,200 euros per citizen. Interest comes on top of it. The membership fee for the EU would therefore increase by more than EUR 200 million a year at the end of the decade, read more here.
A new type of fundraising should therefore reduce this amount.
Since the beginning of the year, a new plastic levy has already been in force, with revenues estimated at seven billion euros a year. It has been calculated sufficiently to cover the interest payments on the EU loan in the early years.
In the plastic levy, member states pay for non-recyclable plastic waste to the EU coffers. As there is less waste, the tax revenue decreases.
Like Ylikarjula at EK, an academic researcher Timo Miettinen considers the transfer of ETS revenues to the EU budget to be the most "significant" of the new sources of revenue on display.
Emissions prices are now rising very sharply, and revenues from emissions trading are likely to increase in the coming years.
– If it were to be revenue, at least in part, from the EU budget instead of national budgets, it could be a genuine significant source of revenue for the EU.
In Miettinen's opinion, the reform could also benefit Finland. Finland is a net contributor to the EU, and as the EU budget grows, Finland's membership fees will also increase.
In emissions trading, companies pay for the bill for CO2 emissions.
– Emissions trading-type arrangements are as if neutral, because they do not apply directly to any individual country but are more evenly distributed in different parts, Miettinen explains.
The current system is considered unfair
Carbon emissions do not only cause damage where they occur. As a country's emissions increase, so do other countries.
– When the risk were distributed to the largest polluters, it could be in Finland's interests, Miettinen says.
Net contributors have considered the current collection of funds from member states' budgets to be unfair.
"Many such new taxes or parafiscal charges could be a better and more sustainable way to build the EU's financial system," says Miettinen.
EU sources of income now:
EU membership fees: over 70%
VAT-based national payments: about 10%
"Traditional" own resources, such as customs duties and agricultural levies: about 10%
Other charges: less than 10%
In Miettinen's opinion, the leading star in Finland's position-making should be how the EU budget adds value to the entire EU and the Union's productivity development.
– Are funds traditionally directed to agriculture and regional development or to common European targets such as research or defense?
He also believes that citizens would have a better understanding of EU funding if we moved from the current income transfer union to joint investment at EU level.
– When money is not collected in vain, but is shown to be used wisely for good purposes, it is easier to justify reform. How fees are collected when the uses are better thought out, then it is more of a technical arrangement, Miettinen says.
More on this topic:
Read here how EU borrowing works.
The new sources of income for the EU proposed by the Commission receive cautious support from Finnish MEPs – "They are required not to increase membership fees"
Is the EU directing the decline in carbon emissions to citizens, is it political suicide? This would support households with a new € 144 billion giant fund
Does EU membership already cost Finland too much? We asked 12 organizations – membership receives strong support from conservationists, business people and farmers alike
Of the "nuuk" countries in the EU, Finns have the most negative attitude towards the joint stimulus package – most worried about how the money is spent