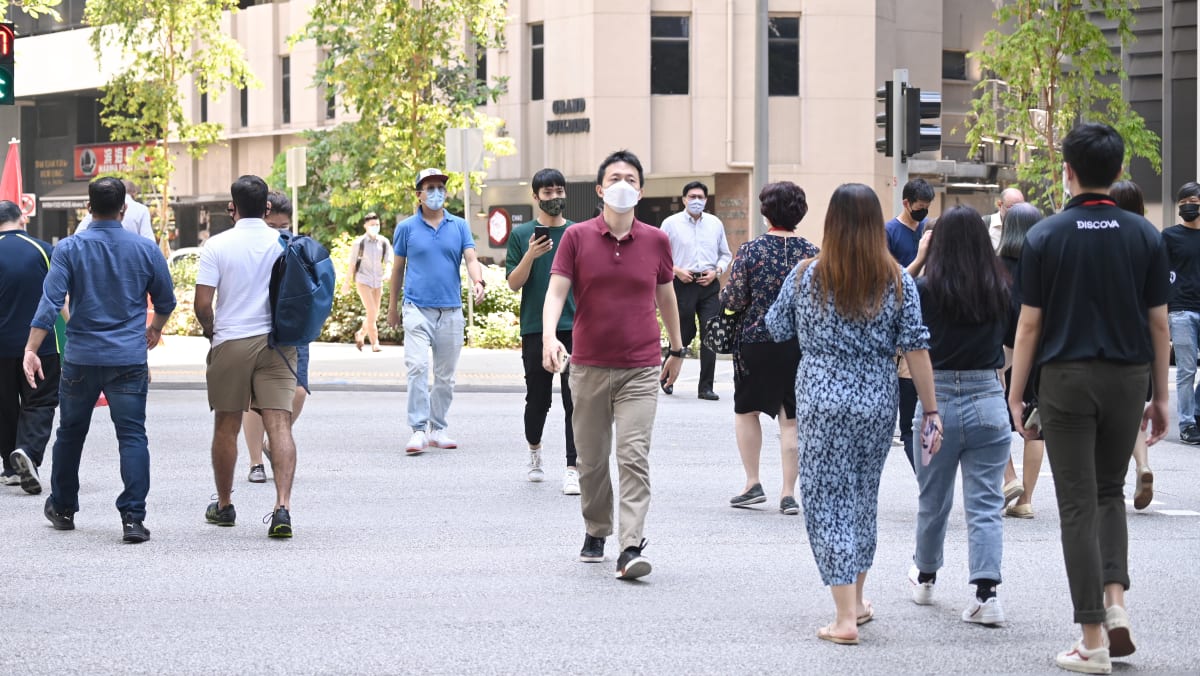 HOSPITALISATIONS
A complete of 1,346 instances are warded in hospital, the bottom since Oct 3, when there have been 1,337 COVID-19 sufferers in hospital.
Of these at the moment in hospital, 202 sufferers require oxygen supplementation on the whole wards, 46 instances are unstable and underneath shut monitoring within the ICU, and 64 are critically unwell and intubated.
A complete of two,874 instances have been discharged over the previous day, of whom 456 have been seniors aged above 60.
"Seniors 60 years old and above, especially if unvaccinated, continue to be more adversely affected by COVID-19," stated MOH.
As of Thursday, 22 per cent of Singapore's inhabitants have obtained their booster photographs. A complete of 94 per cent of the eligible inhabitants – these aged 12 and above – have accomplished their full routine or obtained two doses of COVID-19 vaccines.
Of the 82,752 instances during the last 28 days, 98.7 per cent had gentle signs or have been asymptomatic, whereas 0.8 per cent required oxygen supplementation within the common ward, 0.2 per cent have been within the ICU and 0.2 per cent died.