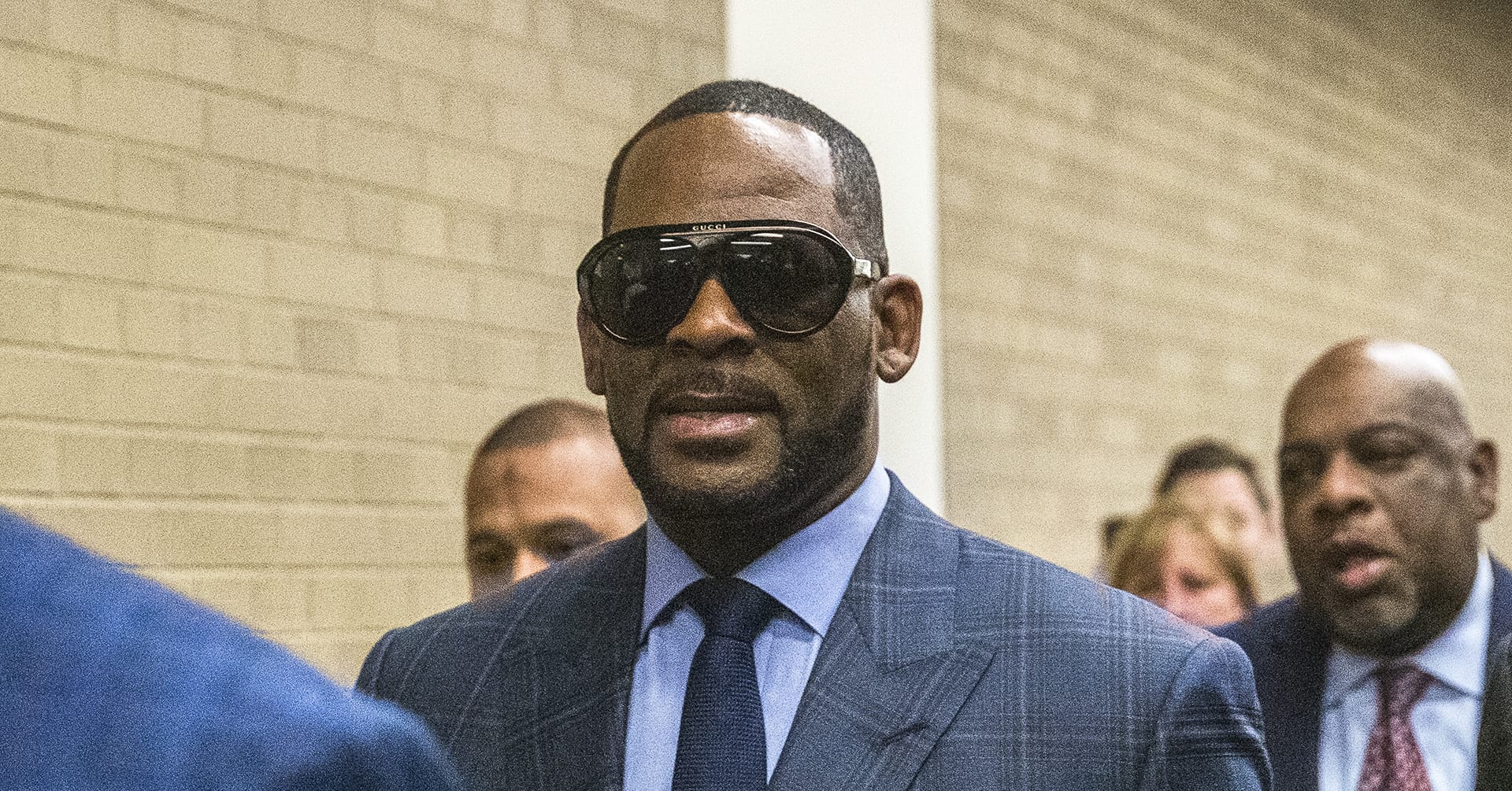 American singer R. Kelly found guilty in court of several sexual offenses. He can even face a life sentence.
Among other things I Believe I Can Fly The judgment of an artist familiar from the hit raises the question of how his music should be treated in the future. Spotify deleted (you switch to another service)From the playlists curated by R. Kelly as early as 2018, although his songs can still be found on the streaming service.
We asked domestic radio stations if R. Kelly's music would play on their playlists in the future, and how the music of artists convicted of crimes would be viewed in general.
Based on the playing tour, R. Kelly's music is hardly played in Finland at the moment, but the reason is not ethics but the fact that the biggest hits of the R&B star are years ago.
Jari Sillanpää stopped playing
Several channels replied that the verdict, at least, would not help the artist continue to play music. This was stated by Nelonen Media, among others Jussi Mäntysaari.
He has been the company's music manager for three years. During that time it has ceased Jari Sillanpää playing on the Aito Iskelmä channel. This happened after Sillanpää received a verdict for spreading an image that offended sexual morality.
– We thought about our listeners in our music choices, and we felt that after such a case, it is not sustainable to expose the listeners to his music. The intention is that people will enjoy the canal, Mäntysaari line.
According to Mäntysaari, depreciation is solved case by case and on a general level, the list of the most aggravating cases leading to depreciation are crimes against children, mental and sexual crimes. Questions are not the easiest to get to.
– The job of a music manager is not to act as a court. It is not possible to respond to every accusation spread online. On the other hand, one has to think about the listener, that is, if the playing of an artist were to stop, it would not be a punishment, but respect for the will of the listeners.
Nelonen Media includes the radio channels Suomipop, Radio Rock, Loop and Helmiradio, among others.
Another commercial company, Bauer Media, has several radio channels such as Radio Nova, Iskelmä, Energy NRJ, Basso and Ysäri. Program Director Osku Nurmi says they do not have line decisions on their radio stations in case of questionable publicity for playlists and artists.
– As far as R. Kelly is concerned, no action is being taken, because his music has not been played on our channels this year anyway. In general, we want to avoid playing music that would offend or annoy the listeners of our channels. We act in accordance with this principle. Individual solutions are our internal decisions.
He does not want to open this up to his own radio channels.
Homophobia, racism and female hatred affect
So let's move on to the public side. YleX focuses on new music and has therefore not played R Kelly for many years. Music Manager Tapio Hakanen however, believes that after the verdicts, the artist would no longer be heard on the channel. Even above, things are resolved on a case-by-case basis.
– Yle's most important value is respect for people and human dignity. If an artist does something that blatantly violates this, we may not play. Things are not unequivocal. There are many levels of crime. How the artist himself reacts and how the audience reacts affect the whole. If the crimes are serious, proven, and violate excessive values, the point is clear.
YleX has previously been discontinued, among other things Nikke Ankaran and rap artist DaBabyn playing a single song.
– After Nikke Ankara's sexual offense conviction, we found that we have similar equally good artists. DaBaby, for his part, threw questionable, homophobic comments with disinformation at his gig. If people's minds come up with homophobia, overt racism, or female hatred from an artist's song, they can affect our radio playing.
The music manager is responsible for the music of Yle's Radio Finland and Yle Puhe channels Johan Lindroos. R Kelly has not been played on these channels for years. According to Lindroos, if you want to hear the artist now, you should think about it separately.
– Every radio call is always a journalistic consideration. We think about it in the sense that we don't want to hurt anyone. We do not have actual ban lists. We have talked about the need to distinguish between works and art on some level. They are different things.
The media cannot go to court
YleX's Tapio Hakanen says that he has thought a lot about the role of the media. His own position is that it is important that people get a verdict on a crime in court. The media must have a strong basis for their decisions and cannot go to court.
– People can make mistakes, grow and learn. We have artists who have been juvenile offenders in their youth. The growth environment may have been difficult for them. It would not seem fair for them to be put in the media.
According to Hakanen, the length of legal proceedings is a challenging issue. Where, however, can the media react when, however, the principle is that a person is innocent until found guilty?
– These are difficult obsessions. It's about reunion. If, for example, child abuse is suspected, we do not want such a consensus. Then we can react to the current situation, even if we do not make a final decision.
Hakanen does not see non-playing decisions as censorship or cancel culture. Instead, values ​​have risen to the center of music channels in a new way.
– Respect for people is more important than before. Until 10 to 20 years ago, it has been looked through the fingers. Many things that were still possible then are no longer. It is not a cancel culture or censorship, but the industry makes value-based choices.
Read more:
Singer R. Kelly pleaded guilty to several sex offenses – even life imprisonment may be ahead
What thoughts did the article evoke? Discuss the topic 29.9. until 11 p.m.