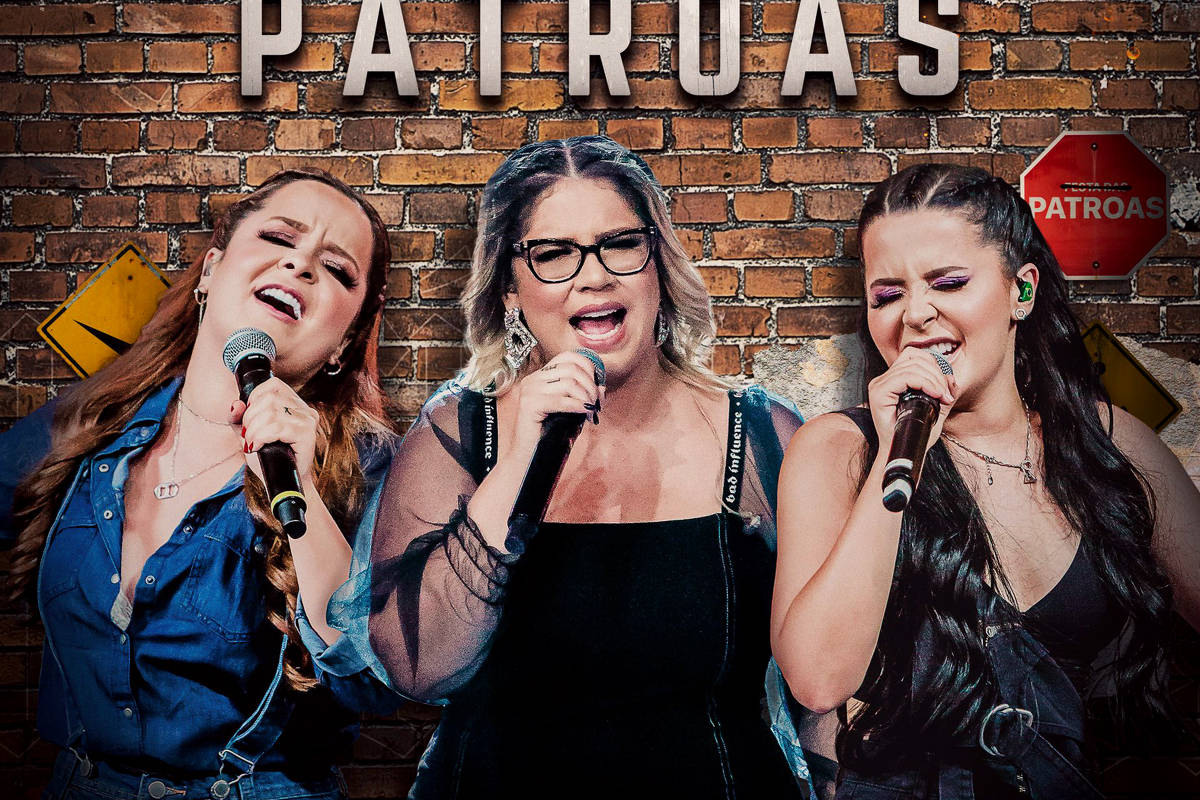 Good in suffering and tuning, Maiara, 33, was nominated with her twin sister, Maraisa, and Marília Mendonça, 26, for the award for "Best Sertaneja Music Album" from the Latin Grammy 2021, with "Patroas", released at the beginning of the month.
The announcement was made by the Latin American Recording Academy, this Tuesday (28). Also competing are Chitãozinho and Xororó, Michel Teló, Daniel, and Os Barões da Pisadinha. On social networks, they celebrated: "It's joy that doesn't fit in your chest and runs down your face in gratitude. We are sure that nothing has been in vain since the first time we let our voices out"
OTHER REFERENCES
Duda Beat, Emicida, Nando Reis, Marcelo D2, Anavitória and Fernanda Takai are also among the Brazilians nominated for the Latin Grammy 2021. In the category of "Best Samba/Pagode Album", Martinho Da Vila is among the most quoted, for "Rio : Just Seeing the View".
AT HOME
Lorena Improta, 28, and Léo Santana, 33, took home their little Liz, the couple's newborn daughter, on Tuesday (28). She was born in Salvador (BA), on Sunday (26), weighing 48 cm and 2.8 kg. "In the middle of spring, our little lily arrived so full of purity and spirituality to flower even more our enchanted garden", wrote the mother, when showing photos.
PHRASE
"Why not end one marriage and start another? Why not be a mother at 50? Why not start a new business? […] It's really cool when a woman discovers her strength"
Claudia Raia in an interview with "Rock 3", from Kiss FM radio
MESSAGE
Mara Maravilha, 53, posted a photo with her husband, Gabriel Torres, 32, in response to criticism. The relationship is the target of comments that question the difference of 21 years between the two. "The easy never attracted me… And there is no magic formula, what exists is love, willpower and dedication to make it work", she wrote.
GRIEF
Jean Hale Coleman, Polly from the "Batman" series, died at the age of 82 in the United States. The actress was known for her performance in 1960s productions such as "Tarzan", "Hawaii Five-O" and "The Chicago Massacre". According to the family, Coleman died of natural causes at home on Aug. 3, but the information was only made public on Monday (27), by The Hollywood Reporter.
FINALIST
Selena Gomez, 29, was nominated for the first time for a Latin Grammy. The singer competes for the award for "Best Short Video Version" with the video for the song "De Una Vez". The recording marks the artist's official debut, in the Latin market, singing in Spanish. Gomez is of Mexican origin, on his father's side, but was born in Texas (USA).