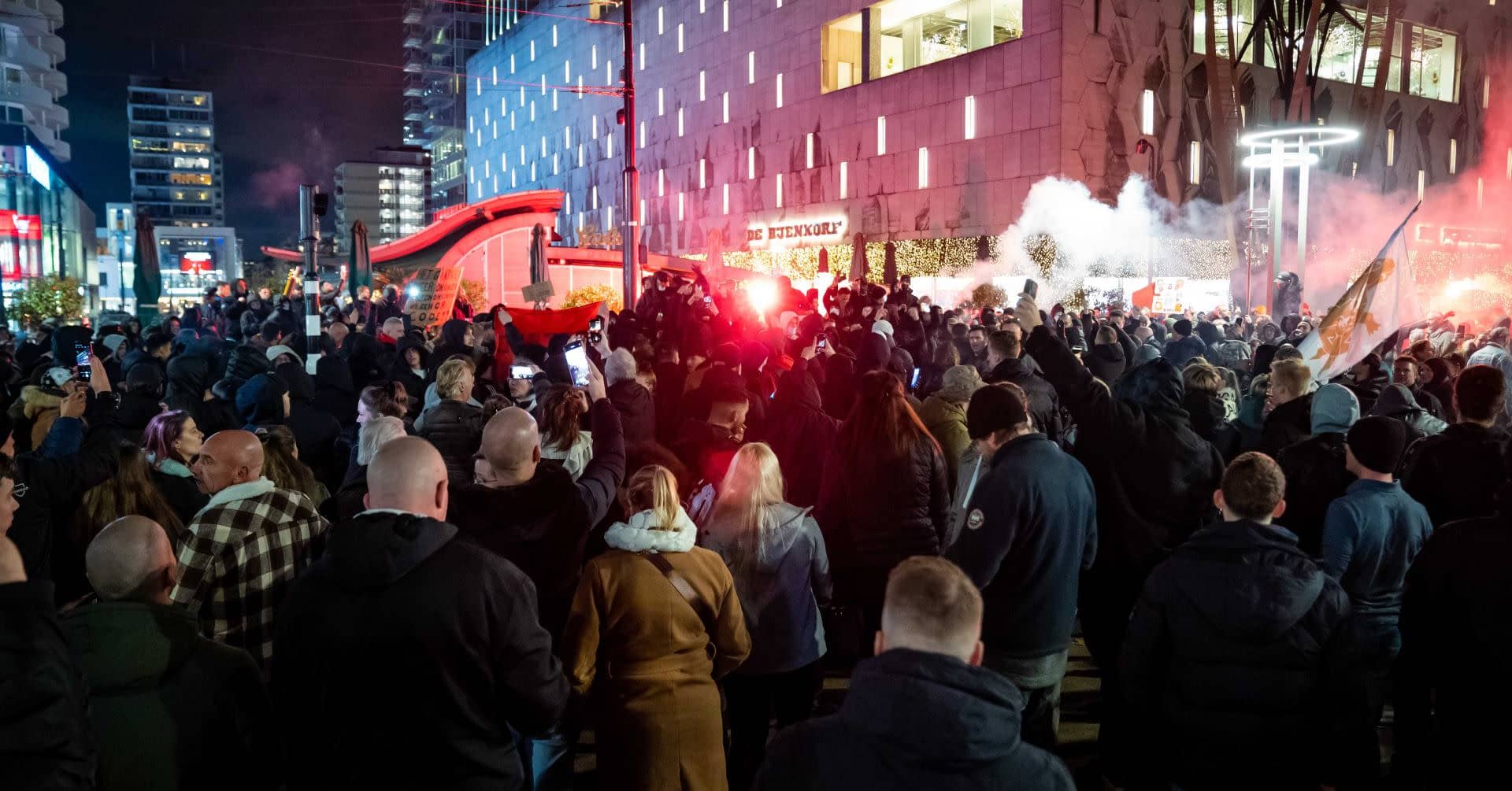 There is a partial interest rate cut in force in the Netherlands. Demonstrations are expected to continue on Saturday.
STT – Yle
In the Netherlands, police fired warning shots on Friday in protest of protests against coronavir restrictions in Rotterdam. Police say the shots involved injuries. A police spokesman did not confirm to AFP the number of wounded. Broadcasting company NOS said there were two injured. Police said the protests had escalated into riots.
Rotterdam police said on Twitter that the protests caught fire and fired fireworks. According to the tweet, police fired several warning shots. Police also used water cannons against the protesters.
A police spokesman tells AFP that at least one police car had caught fire in protests that began at 8pm local time. In addition, electric kickboards were lit, among other things.
Dozens were arrested
Dozens of people were arrested during the night riot and seven people were injured, including police, AFP says.
Local authorities have put in place an emergency measure to prevent people from gathering in the area. Rotterdam's bustling railway station was also closed.
Later, the situation calmed down in many places. Riot police directed people out of the area. Police patrolled the streets.
Tensions in the Netherlands are high. Demonstrations are expected to continue on Saturday in Amsterdam and Breda. According to local media, thousands of people are expected to take part in the protests.
More than 21,000 new coronary infections
In the Netherlands, there is a partial coronary closure due to increased coronavirus infections. The closure began last week and is scheduled to last three weeks. The government will then review the situation. It has considered the option of not allowing unvaccinated people into bars and restaurants in the future.
Bars, restaurants, cafes and supermarkets should close during 8pm and non-essential shops will close two hours in advance.
People have been instructed to work remotely. Events have been canceled and football matches are being played without an audience.
Fireworks will be canceled
The Dutch government announced on Friday that New Year's fireworks will be canceled due to the accelerating corona epidemic. The sale of fireworks is also prohibited. With its decision, the government aims to prevent a wave of patients in hospitals. The government fears that the New Year celebration would further increase the number of patients in hospitals that are already overwhelmed by the corona.
The Netherlands was the first country in Western Europe to end up in a partial closure this winter. More than 21,000 new corona infections were reported in the country on Friday.