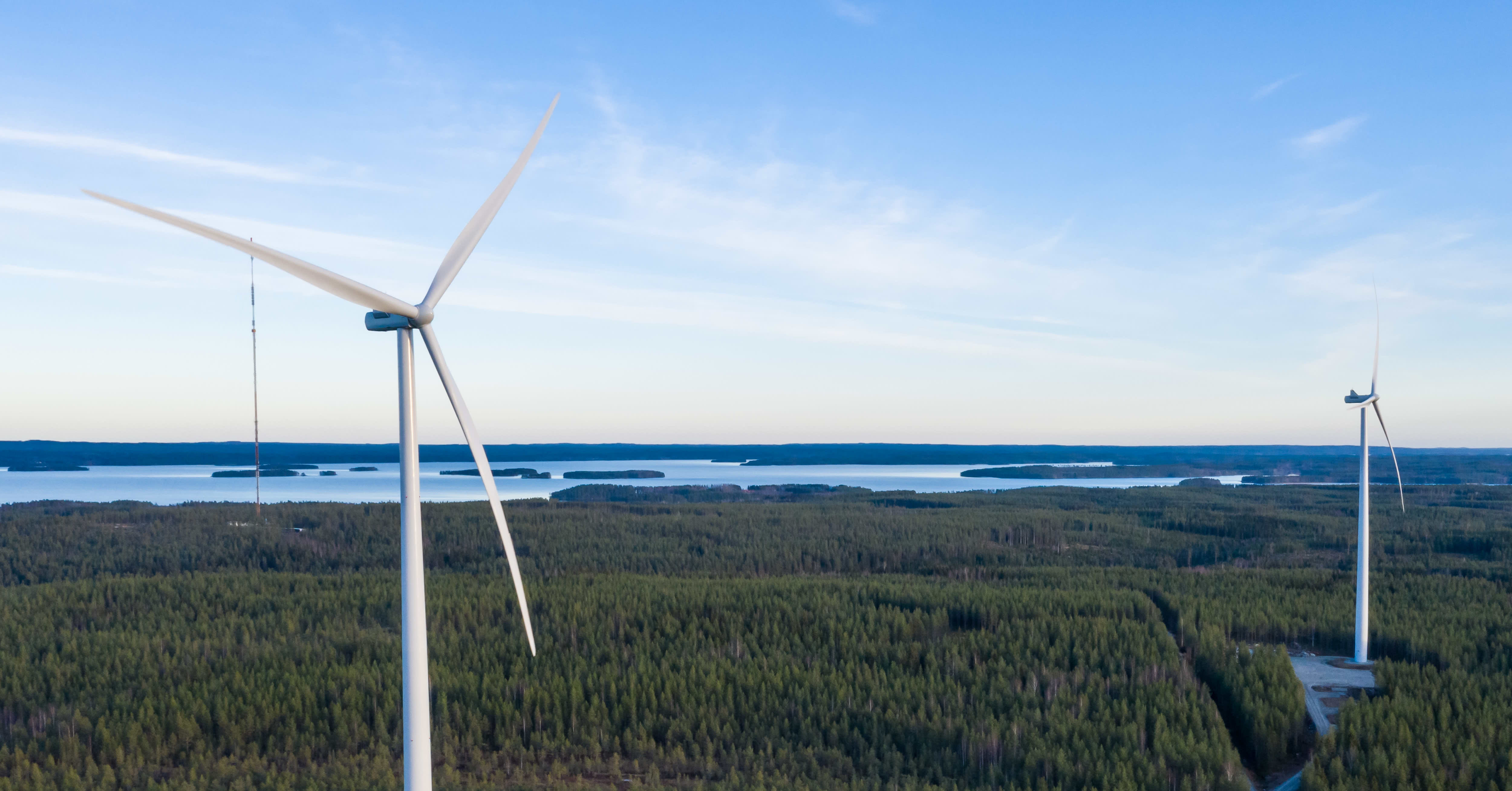 A power line is already being built in the area to connect to the national grid. The wind farm should be completed in three years.
Heini Holopainen
Finland's largest wind farm – 455.4 megawatts – is starting to be built on Lake Lestijärvi. It is expected to be completed in three years, by the end of 2024, and will be operational the following year.
The construction company OX2 and a consortium of Finnish energy companies have agreed on financing and implementation.
In addition to the wind company, Kymppivoima, Oulun Energia and Kuopion Energia are involved in the implementation. Of these, Kymppivoima's share of the investment is the largest, 65%, Oulun Energia's 25% and Kuopion Energia's 10%. The purchase price of the park is approximately EUR 650 million.
A total of 69 wind turbines with a maximum height of 240 meters will be built at the wind farm. The park's annual energy production is over 1.3 terawatt hours. It accounts for about two percent of all of Finland's electricity production last year.
A 400 kilovolt power line is already being built in Lestijärvi for electricity transmission. The line will be built from Lestijärvi to Alajärvi.
The wind company estimates that Lestijärvi and the surrounding municipalities will have about 20 percent of the investment's cash flow. Mayor of Lestijärvi Anne Kurkela comments that the project will secure the municipality's finances and bring a lot of work to the area. The wind farm generates EUR 2.5 million in property taxes for the location each year.