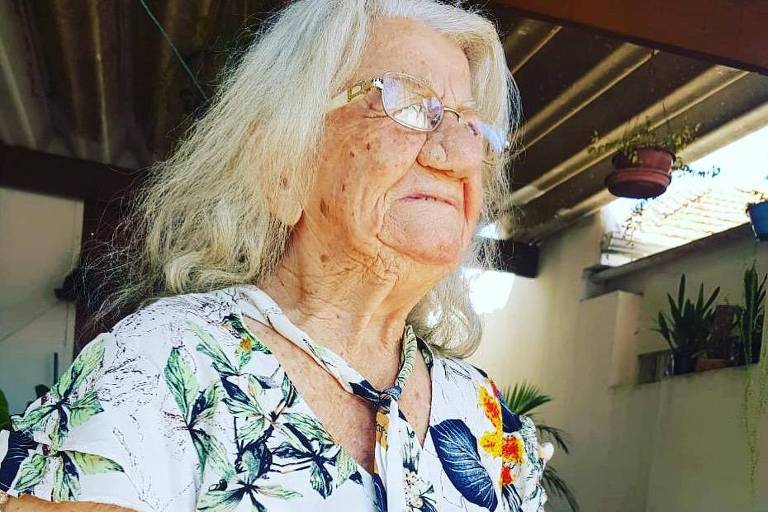 Housewife Apparecida Michellassi de Lima waited for spring to arrive before leaving.
Lover of flowers, in the neighborhood of Vila Matilde (on the east side of São Paulo) where she lived and was known as Cida das Flores, she left a large garden with roses offered to Nossa Senhora Aparecida.
Cida died on the first of spring, Sept. 22, aged 95, of complications from non-Covid-19 pneumonia.
​In addition to her love for plants, flowers and animals, she also cultivated generosity and kindness throughout her life.
Born in Bariri (322 kilometers from the capital of São Paulo), Cida was the daughter of Italian descendants and had 17 siblings. For a period, he lived on the farm.
According to journalist Deborah Lima Rezende, 37, one of her granddaughters, she said that she had been registered at the age of four, but her documents indicate 1926 as the year of her birth.
In the interior of São Paulo, she met the man she would later marry, José Aparecido de Lima.
The house in Vila Matilde was the setting for the stories of the housewife Cida, the mechanical turner José and the family they built. It was the home of love, flowers, generosity and resilience.
Addiction to cleaning set a precedent for the games of family members, who said it was possible to eat on the floor of their house, it was so clean.
Another fame she carried was that of an excellent cook. "Everyone will remember the foods he used to make, such as pot roast with potatoes and orange cake. The best ones," says Deborah.
The granddaughter lived with her since she was a child. "She was strict, but with a lot of love. My grandmother raised me for my mother to work. She wouldn't even let me go out to do school work at her friends' houses," she says.
Tuned and musical, Cida sang at various times of the day and enjoyed listening to country music. "The day I left home", known in the interpretation of Zezé di Camargo and Luciano, was the favorite and made her cry.
Passionate about animals, Cida "adopted" even a bee for four days. The insect fell into a hot sugar syrup, which it was making for a pudding, and died. "She cried for a week because of the bee," says Deborah.
The loss of her husband and son Luiz Alves de Lima, nine years and six years ago, respectively, were the two major blows she suffered in her life.
After Luiz's death, Cida's health began to become more fragile, which required special care from her daughter Claudete Aparecida de Lima.
In addition to her daughter, Cida leaves behind two granddaughters and a great-granddaughter.
coluna.obituario@grupofolha.com.br
See death announcements
See mass announcements