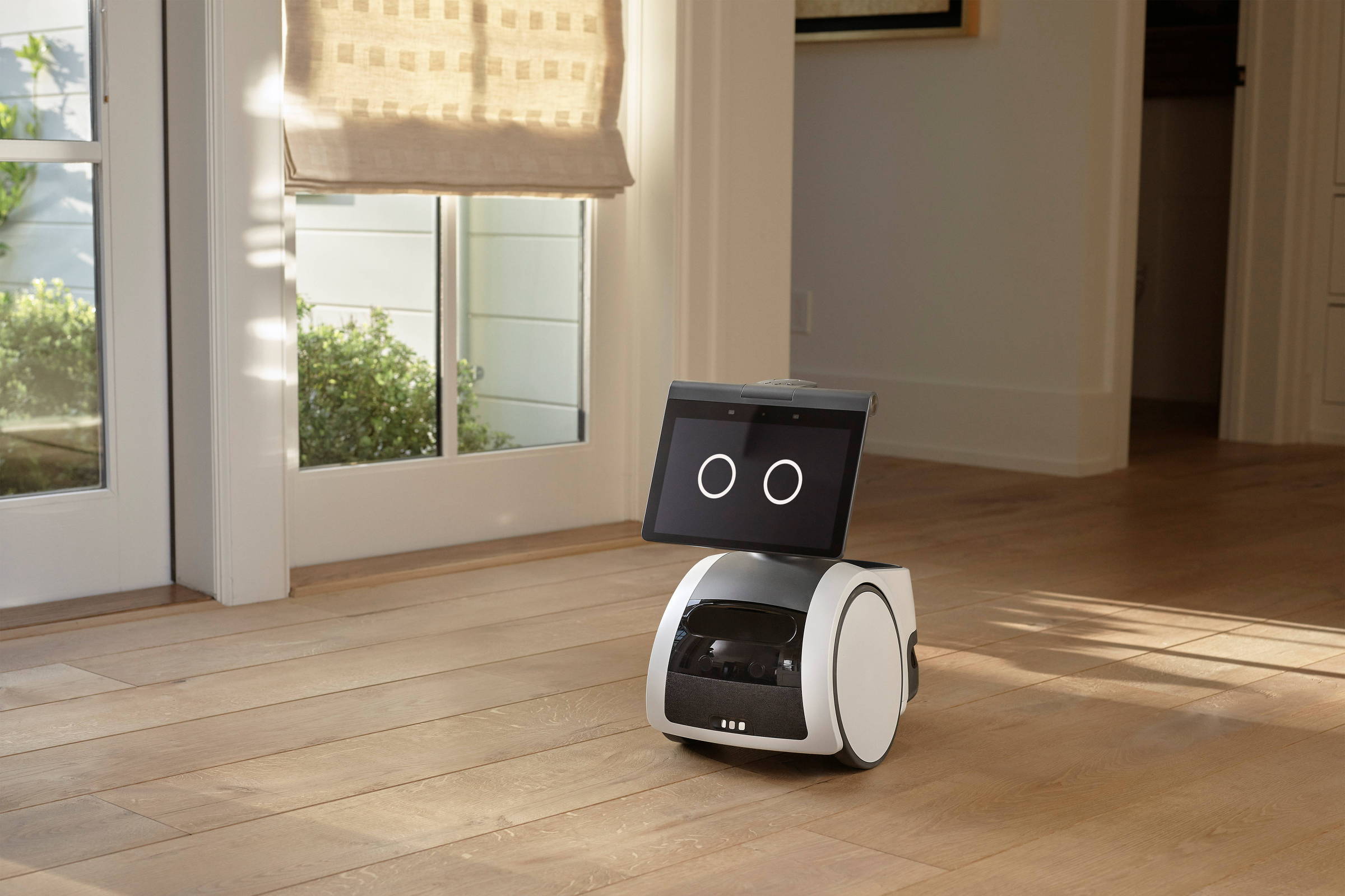 Amazon announced this Tuesday (28) a home robot called "Astro" and an agreement with Walt Disney to include its voice control technology in resort hotels, trying to expand the participation of its virtual assistant Alexa in consumers' lives.
The robot is designed to perform tasks such as home monitoring, set up routines and reminders, and can play music and TV shows as it roams around the house.
The device, which has digital eyes on a swivel screen mounted on wheels, is available for a guest price of $999.99 ($5,419.94) and regular price of $1,449.99 ($7,858, 94).
Among the company's other launches are an intelligent thermostat, an Echo Show 15 display and a health monitoring device called Halo View.
In its effort to attract the next generation of customers, the company introduced Amazon Glow, a device to play, read or draw during a video call.
In partnership with Disney, Amazon will launch an Alexa-enabled voice assistant at Disney theme park hotels, along with a paid feature that allows customers to interact with Disney characters at home. The feature is expected to be released next year.